Halloween is upon us. It's the time of year when pumpkin carving experts shine! And then there's the rest of us. The ones who want nice pumpkins but can't quite make it happen. Well, have no fear! There are options for us, too! With some cutesy ideas and some more elegant options, we think you'll find something that makes you say, "I can do that!"
This rainbow creation is so much fun and uses up some of those broken crayons!
WHAT?! These Glow in the Dark Pumpkins are mind blowingly awesome!
Chances are you've heard of a little film called Frozen. This Elsa Pumpkin captures the essence of the movie beautifully!
Chalk paint gives these pumpkins a great look!
What is it about googly eyes?! They make everything a little cuter! This Mummy Pumpkin is simple and adorable.
Meet Duct Tape Frank! Find out how to make him here.
This family of pumpkins is decorated with felt. You can even download the template of cutouts for the faces here.
This would be a great one to let the kids help with! Grab a Potato Head kit and let the imagination soar!
This Glitter Pumpkin Topiary is a great addition to your front porch.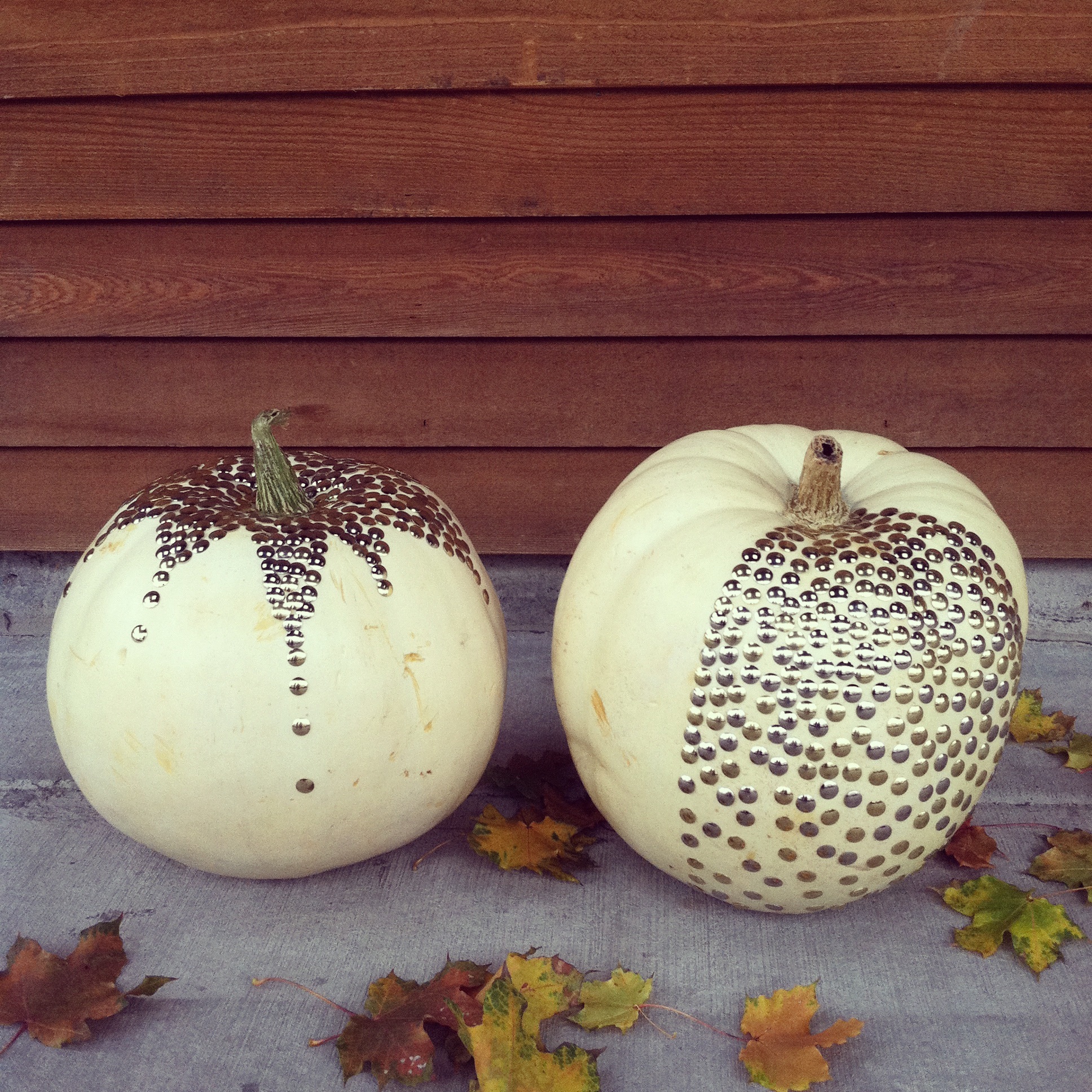 The Thumb Tack Pumpkin are easy to make – grab a pumpkin or 2 and a couple of packs of thumb tacks and start sticking – either in a design or random pattern. via
These Sharpie Pumpkins are genius! The one on the left has excerpts from Edgar Allen Poe's The Raven.
Decoupaged Pumpkins using one of the staples of any good craft supply collection-Mod Podge. Grab some fabric scraps, paper scraps, pressed flowers and get to work! See the how to here.
This Doily Pumpkin has a simple elegance about it.
This may be one of the neatest ideas around! Twine and nails make this a simple project that makes a great impact!
Pin this post to save it for later!