Summer's over. It was a blast. Memories were made and great times were had by all. And then it's back to the grind. Vacation's over and the real world comes crashing in around you. Then those memories get a little fuzzy as schedules and commitments take up brain space. Wouldn't it be nice to preserve those memories? We've rounded up ideas for doing that easily!
The simple journal captures emotions and memories better than anything else. It's fun to read old journal entries and remember how something really made you feel! These free Printable Summer Journals are easy and cheap!
A step up from a journal, this Travel Binder allows you to keep photos, ticket stubs, brochures and more to remember your travels.
This beautiful photo wreath helps keep snapshots from vacation in one spot! It takes up no surface space and could work in just about any room! Just change the type of frames or ribbon to match decor. See how to make it here.
Love the simplicity of this jar of stones. This one is from a wedding, but it could just as easily be memories from a vacation. Happy thoughts. Blessings. Also, found shells could be substituted for the stones. (source)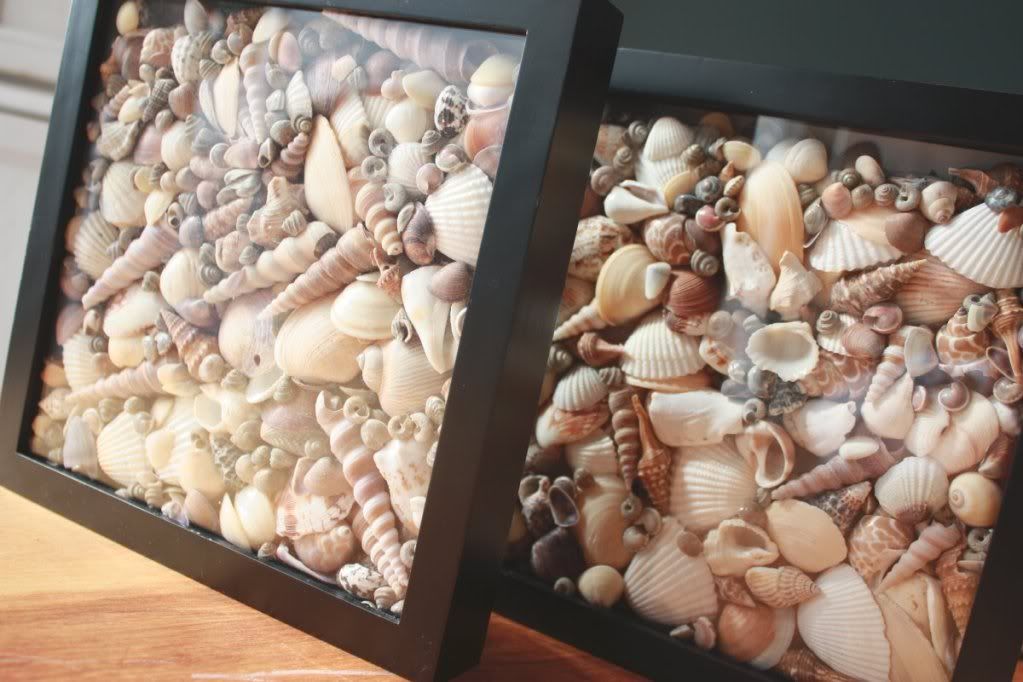 These Sea Shell Shadowboxes are a great way to display your found shells and decorate your walls!
Or you can go a little more whimsical with this Summer Souvenir Shadow Box.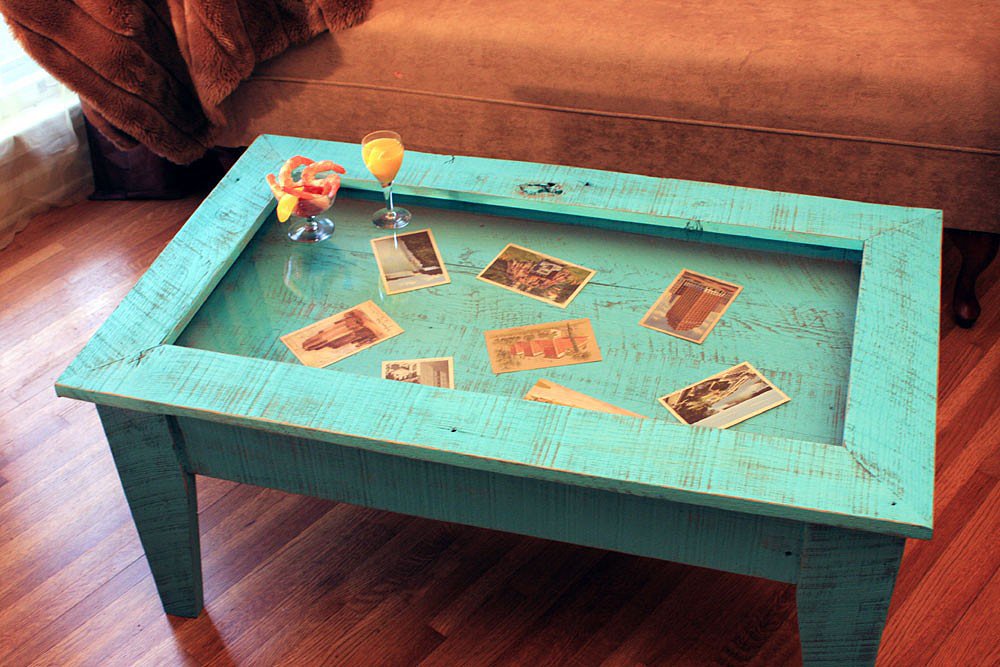 It's always great when displays can be functional. This coffee table allows you to change the contents and highlight different trips or events.
Or use some Mod Podge and make your own side table with photos and maps.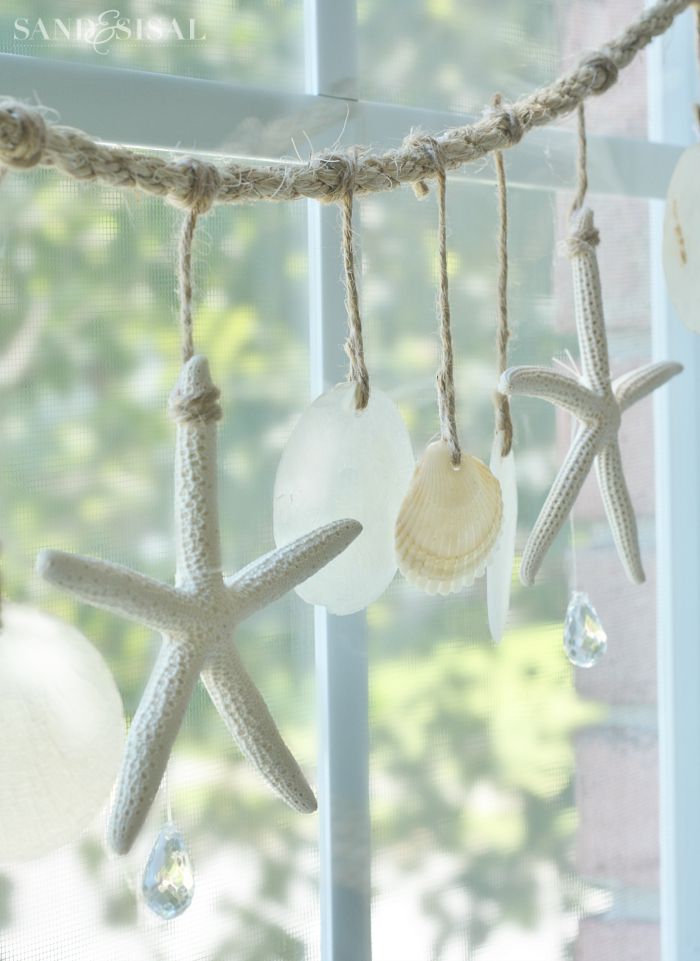 Beach shells are so much fun to collect, but figuring out what to do with them is often a challenge. These Sea Chimes will take you back to the sand and waves every time you look at them.
This would have to go on a high shelf if there are little ones in the house, but this memory jar really captures the beach, doesn't it? Different designs can be found here.
Sometimes it's just best to keep it simple. These simple photo storage boxes (affiliate link) work well at keeping your photos stored neatly all in one place.
Pin this post to save it for later!