Is your cupboard full of gadgets that you use 2 or 3 times a year? Those gadgets that you KNOW are cool and useful, but you rarely ever break out and put to work? You have to do quick breakfasts most morning because you're trying to get everyone out the door for the day, so you're not going to make waffles each morning. The occasional "brinner" (you know, breakfast for dinner) is nice, but that waffle iron spends way more time in the dark than it does in use. We have a bunch of fun new recipes for it!
It just seems right to start off with a yummy waffle recipe since that's probably why you got a waffle iron in the first place.
Cinnamon Roll Waffles. Open a can of cinnamon rolls and put them in your waffle iron. In a few minutes, you've got yummy goodness.
Waffle irons are great for making omelettes. Make sure not to overfill, but they're super easy!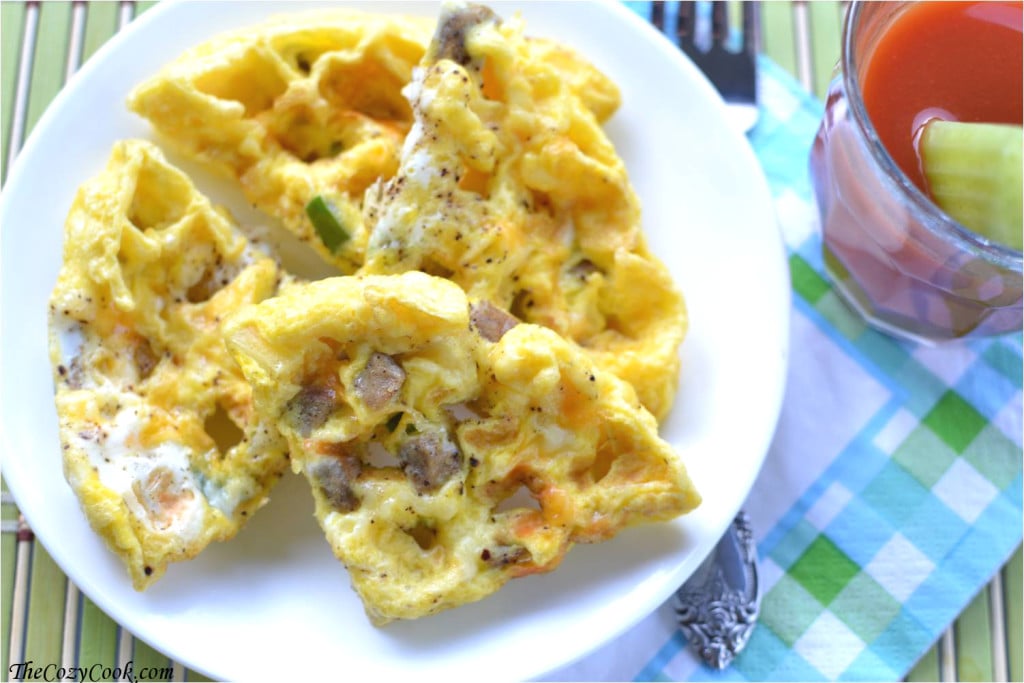 Like a nice sweet breakfast? These Chocolate Cake Mix Waffles ought to do the trick! Or serve them for dessert!
Nothing says lunch like a grilled cheese sandwich. Why get out the pans or bulky griddle? Pop that baby in the waffle iron and let it do the work!
A panini press isn't necessary for this neat take on chicken and waffles!
Leftover mac and cheese? Put it in the waffle iron!
Buffalo wings might be one the best foods on the planet. These look sooo yummy.
A meatball calzone would really hit the spot!
I'd never have thought to make Eggplant Parm in the waffle iron, but it makes perfect sense!
Here's something to do with leftover stuffing (as if you'd have leftover stuffing).
Another tasty side dish…..these Zucchini Parmesan Waffles complement most meals.
If you don't have a waffle iron yet, but are considering one, we love this one! (affiliate)
Pin this post to save these ideas for later!