YOU. You're in one of two camps.  Either you haven't tried sriracha yet and wonder what all the hype is about or you LOVE sriracha and are looking for more ways to consume it — and you may have considered drinking it from the bottle once or twice. It's a little recipe addition with a big kick!
This roundup of sriracha recipes and cute extras that will leave your mouth watering –  and burning a little if you try all the recipes today.
Sriracha popcorn!  In this author's completely biased opinion, this recipe is one of the best ways to really appreciate sriracha's unique flavor.
This is a tasty and interesting twist on chicken salad! Love the addition of the cashews!
Sriracha + Bacon.  Let that soak in for a minute.  And then, click here for the "Man Candy" recipe.
Spicy Firecracker Shrimp.  Oh. My. Word.  Egg roll wrappers make the crusty coating on these fabulous looking treats. Find the recipe here.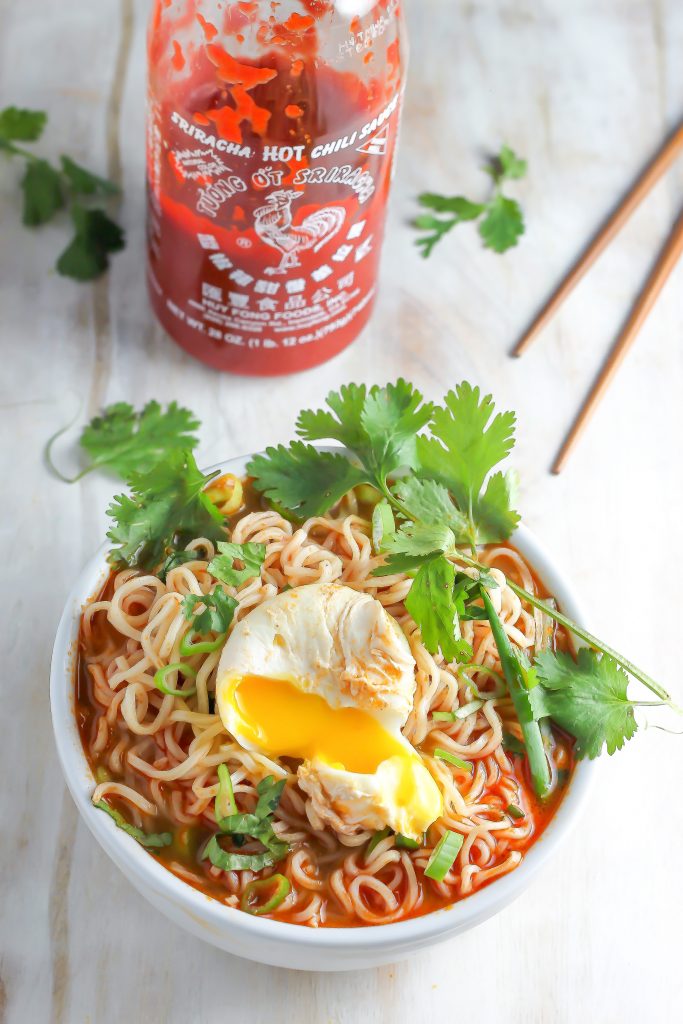 This recipe for 20 Minute Spicy Sriracha Ramen Noodles seems to pay homage to the Asian roots.  Could be the perfect remedy for a cold, too!
Meat is obviously popular, but you don't have to be carnivorous to enjoy the sriracha.  Try these Spicy Vegan Peanut Butter Tofu with Sriracha recipe.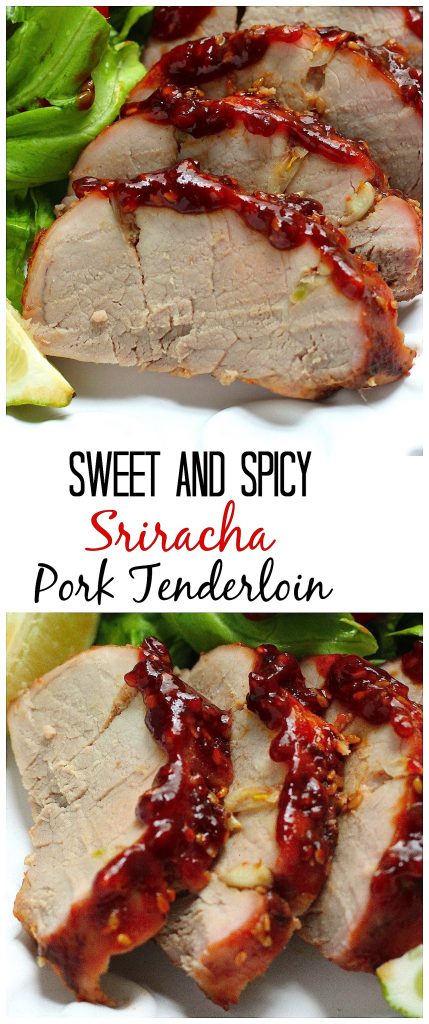 The versatility of sriracha really shows in this recipe for Sweet and Spicy Sriracha Pork Tenderloin.
A nice way to add flavor to a dish without having to attempt the often intimidating ethnic meal.
This Whisky-Siracha Caramel Sauce recipe combines booze, sweet and spice.  Certainly an intriguing combo!
Once you try this stuff, you may find that you love the flavor and want to add it to everything you eat.
For just that reason, you can buy a Sriracha2Go refillable keychain bottle (affiliate)! You'll never be without it again!
It's never too early to start growing the family of sriracha lovers!  This onesie is super cute!