Valentine's Day is a great opportunity for some fun craft time. There are tons of really cute posts out there and we've narrowed down this list of printable valentines that make your job even easier! YAY! Everyone will be WOW-ed by your creativity! 
These are also great projects to get the kids involved in. To make it even better, there are some great non-candy options if you're looking to skip the sweets!
These "You Light Up My Life" printable cards pair with a glow bracelet – which is super affordable!
You might not be the only one with Star Wars Valentines this year, but you'll probably be the only one with THESE! Another great glow bracelet/necklace card.
We're quite partial to this DIY Crayon Valentine (with FREE printable!)
We're just all abuzz (yeah we did) about these cute bug in a jar cards!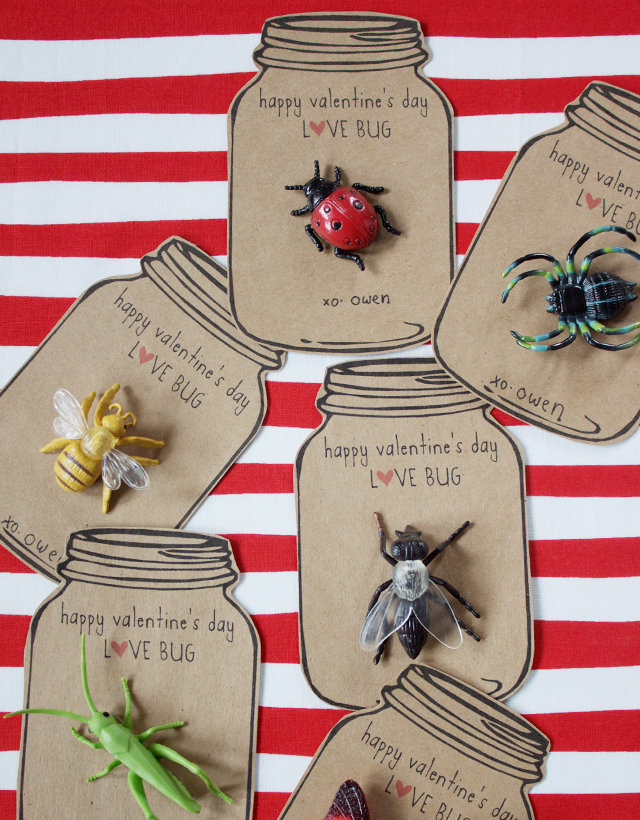 Do you have a kid who loves sharks? These are Jaw-some!
My kiddos are OBSESSED with Minecraft. Not quite sure I get it, but what do I know? These Minecraft Valentines would make their day!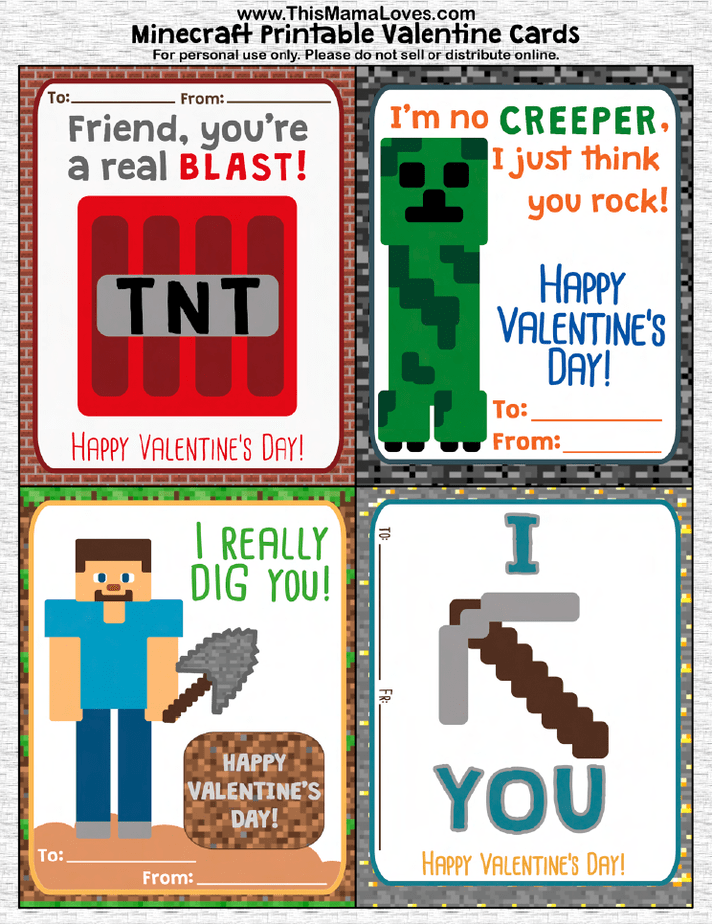 One for paper airplane lovers! Aren't these the cutest?!?
This one is another super clever non-candy option!
This conversation heart design made for straws would be adorable on pencils too!
Do you want to build a snowman? You might not, but kids will LOVE this! This post has some other great ideas and printables, too!
Then there's the valentine we all fantasize about – UNICORN POOP!
And finally, I might be a little biased, but this M&Ms printable is a really cute idea, too. Susan posted this on Crafterhours a few years ago and I still think it's great!